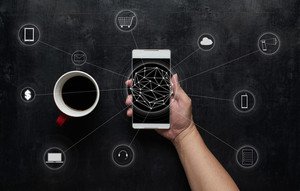 Online businesses rely heavily on website traffic to generate leads and sales. Without a steady flow of visitors, it's difficult to grow your customer base or increase revenue. That's why lead generation is so important. It helps you attract potential customers who are interested in what you have to offer. In this blog post, we will cover some of the best methods of lead generation that can help boost your website traffic and drive conversions.
What Is Lead Generation?
Lead generation refers to the process of generating interest from potential customers by providing them with valuable information or offers. This could be through email marketing campaigns, social media advertising, content marketing, search engine optimization (SEO), or other tactics. The goal is to capture contact information such as names, emails, phone numbers, etc., which allows you to follow up with these prospects later down the line.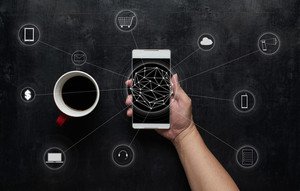 Best Lead Generation Methods for Your Website Traffic
There are many different ways to generate leads online, but here are some of the most effective:
1. Content Marketing – Creating high-quality content that provides value to your target audience can help establish yourself as an authority in your industry while also driving traffic back to your site.
2. Email Marketing Campaigns – Sending out regular newsletters or promotional emails to subscribers can help keep your brand top-of-mind and encourage repeat visits to your website.
3. Social Media Advertising – Running ads on platforms like Facebook, Twitter, LinkedIn, Instagram, or Pinterest can help reach a wider audience and drive traffic back to your website.
4. Search Engine Optimization (SEO) – Improving your website's visibility on search engines like Google can help attract more organic traffic and improve conversion rates over time.
5. Paid Search Advertising – Paying for sponsored listings at the top of search results pages can help get your brand in front of qualified buyers quickly.
6. Webinars/Virtual Events – Hosting webinars or virtual events can provide opportunities for lead generation while also building credibility and trust among attendees.
7. Video Marketing – Creating engaging videos that showcase your products or services can help build awareness and drive traffic back to your website.
8. Referral Programs – Offering incentives for existing customers to refer their friends and family can help expand your reach and generate new leads.
9. Retargeting Ads – Showing ads to users who have previously visited your website can help bring them back for another visit and potentially convert into a lead or sale.
10. Influencer Partnerships – Collaborating with influencers in your niche can help amplify your message and reach a larger audience, leading to more leads and conversions.
11. SEO Keyword Research – Conducting keyword research to identify popular search terms related to your product or service can help optimize your website copy and improve its rankings on search engines.
12. Landing Page Design – Crafting compelling landing pages that align with specific ad campaigns or promotions can help maximize conversions and generate more leads.
13. A/B Testing – Experimenting with different headlines, CTAs, images, etc., and testing their effectiveness can help refine your lead gen strategies and improve overall performance.
Simple and Easy Ways to Generate Website Traffic
While there are many complex techniques involved in lead generation, there are also several simple and easy ways to drive traffic back to your website:
1. Guest Blogging – Reaching out to other websites within your niche and offering to write guest posts can help establish yourself as an expert while also driving traffic back to your own site.
2. Broken Link Building – Identifying broken links on other sites and reaching out to suggest yours as a replacement can help earn backlinks and drive traffic back to your site.
3. Forum Posting – Joining relevant forums and posting helpful comments or answers can help build relationships with other members and drive traffic back to your site.
4. Press Releases – Writing and distributing press releases about recent company updates or achievements can help garner attention from journalists and bloggers, leading to increased visibility and traffic.
Optimizing Your Website for Traffic Generation
To ensure maximum success with your lead generation efforts, it's essential to optimize your website for traffic generation:
1. Use Clear Call-to-Actions (CTAs) – Make sure all CTAs on your website are clear and concise, encouraging visitors to take action and submit their contact information.
2. Ensure Mobile Responsiveness – With more people accessing the internet via mobile devices than ever before, ensuring your website is optimized for mobile viewing is crucial.
3. Utilize Analytics Tools – Regularly monitoring website analytics tools like Google Analytics can help identify areas where improvements can be made to enhance user experience and drive more traffic.
Checking Your Website's Traffic with a Checker Tool
Using a tool like Google Analytics can help track website traffic and identify sources of referrals, bounce rates, and other key metrics. By regularly checking these stats, you can gain insights into how well your lead gen strategies are performing and make adjustments accordingly.
The Best Lead Generation Companies
If you're struggling to generate quality leads on your own, consider partnering with a lead generation company. Here are some of the best ones currently available:
1. HubSpot – Offers a full suite of marketing software including CRM, email marketing, and social media management, along with dedicated lead generation services.
2. Salesforce – One of the largest CRM providers, offering a range of solutions for managing leads and sales pipelines, as well as dedicated lead gen services.
3. Infusionsoft – Provides small businesses with a comprehensive set of sales and marketing automation tools, including lead scoring, email marketing, and CRM functionality.
4. LeadFuze – An advanced lead generation platform that uses artificial intelligence to analyze data and predict which contacts are most likely to convert.
5. Demandbase – Specializes in account-based marketing (ABM) solutions, helping companies target specific accounts and personas with personalized messaging and content.
Is Lead Generation Difficult?
Lead generation can certainly present challenges, especially if you're just starting out or operating in a competitive niche. However, with persistence and creativity, it's possible to generate high-quality leads consistently over time. Remember to focus on providing value to your target audience first and foremost, and use a variety of lead gen tactics to continually test and refine your approach.